Aaaaand part two. There were no other posts from me this week, partly because Christine O'Donnell put me into a state of shock and frankly, also because of Halo: Reach.
So for the second Godless Beautiful Thing Of The Week, I figured I'd go for something natural. Something that's ancient and utterly beautiful.
I'd love to go and see this myself some day. It is widely known as the largest single structure made by living things. It's hugely diverse, and the whale/dolphin/porpoise groups, a family known as cetaceans, have had 30 species recorded there alone. It's also home to a lot of dugongs, who could be considered the ugliest animal alive. But it's also got some of the prettiest - or else it wouldn't be in this post.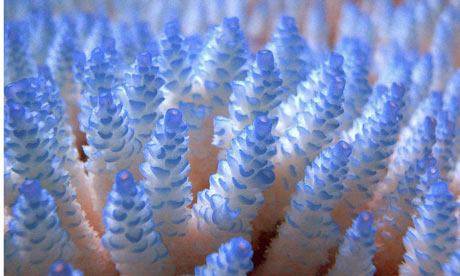 (Sole exception there. The giant clam is cool, but that guy's got a fucking goofy hairdo.)
Having grown up on the Ecco the Dolphin games, I've always loved the beauty and diversity of sea life. That doesn't help me when I'm faced with ridiculous concepts like the late Paul, the World Cup Predicting Octopus, and find myself faintly glad he died because at least he outlived the World Cup and now no one's making a big fucking fuss over a randomly correlating series of lunches for Paul, and
certainly
no one's taking it as an insult that he didn't mutilate his fellow sea life until he could swallow them from a box
not marked with their country's flag
(seriously, people, come on).
But it does mean that I get to absolutely adore nature documentaries about the sea, even if it means squid freak me the fuck out now (if PZ Myers ever reads this, sorry, but
aargh that beak
). And it means I get to marvel at things like this, and not have to unconsciously thank someone for their existence, or worry about how their continued, observable and demonstrable evolution goes against what the priests told me as a kid.
And you know what? Out of the
billions
of single organisms there, and the
trillions
of polyps who make up and have made up the structure of the reef itself, I'd bet anything that not a single one of them ever prayed.